---
Celebrities of Kralupy
Jaroslav Seifert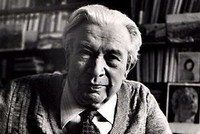 Seifert (born 23rd Sept. 1901) is an important Czech poet and the only Czech winner of the Nobel prize for literature. The poet's mother, nee Borutová, came from Kralupy nad Vltavou. When Seifert was young, he used to visit the Boruta grandparents in Kralupy very often and he used to spend holidays with them. His grandfather Antonín Boruta was greatly engaged in Kralupy's local culture, which affected young Jaroslav. According to Seifert's later memories, he became a poetry lover thanks to his grandfather. Seifert really liked Kralupy (even though he lived in Prague his whole life) and visited the town even after his grandparents' death, when he had no more relations there. Kralupy and its surroundings appear in his poems, for example in collections Maminka (Mum) or Býti Básníkem (To Be A Poet), but he also recalls it in his prosaic work Všecky krásy světa (All the wonders of the world).
Jaroslav Seifert died on 10th January 1986 in Prague and was burried in the Kralupy cemetery at his own request. His grave lies about 20 m away from the cemetery gate, to the left of the main path (there is a plan at the gate). To commemorate his life and work, a festival of poetry "Seifertovy Kralupy" is held each September. Visiting the poet's grave is a part of the programme. In 1997 Seifert´s monument by the sculptor Stanislav Hanzík was erected in Kralupy – Lobeček.
Landscape painter Josef Holub (13.11.1870, Slaný – 22.8.1957,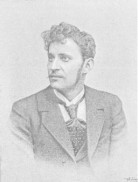 Kvasiny). He moved to Kralupy with his parents, because his father rented a guesthouse here. In Mělník he was trained as a room painter, later in 1890 - 1894 he was a student of professor Mařák at the Academy of Fine Arts in Prague. That was the happiest time of his life. At the end of the 19th century he got a grant for a study trip to the Balkans (Dalmatia, Montenegro) and after that he returned to Kralupy. Even though he had buyers for his paintings, they did not earn enough money, so Holub was a violin teacher and he ran photographic studio in Kralupy for a living. His best works were from the First Republic era, in 1930 he was named Kralupy's honorary citizen. He mostly painted landscapes, a lot of his works capture Kralupy's surroundings. His paintings were exhibited even abroad, for example in London. In 1952, after his wife's death, Holub moved in to his daughter´s home in Kvasiny in eastern Bohemia, where he died. He is buried in the Kralupy cemetery. Several Holub's paintings are displayed in the Kralupy museum. The northern part of the right bank of the Vltava is named after him.
Jan Křestitel Jodl Kralupský (28.5. 1791, Kralupy – 28.1.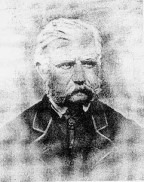 1869, Kralupy). Josef Dobrovský's pupil, so far underappreciated national revivalist. He was born and he died in Kralupy, house number 16 (the street is named after him). He worked as a high school teacher in Písek, Litoměřice, Croatia and Brno, where he taught Slavic languages. He was a pioneer of Czech linguistics. After 1848, he lost his job because of his patriotism, so he returned to Kralupy. In 1866, he published a book on his own expenses called "Děje-, národo- a mluvopisný obzor česko-slovanský: částečně i všeslovanský"(Historical, National and Linguistic Czech-Slavic and Partly Pan-Slavic Overview). In 1932, his memorial plaque was revealed. After the revolutionary riots in 1848 the patriotic politician Alois Pravoslav Trojan was in hiding on the Jodl farm in Kralupy for some time.
Painter Jiří (Georges) Kars (2.5.1880, Kralupy nad Vlt.– 5.2.1945,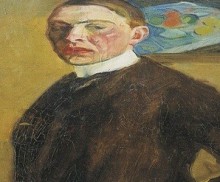 Geneva), one of the most significant Czech Jewish painters, was born in Kralupy nad Vltavou in his parents' mill house in Žižkova Street. He graduated from the Munich Academy in 1905. He lived and worked mostly in Paris, his ateliers were also in Spain and Prague. After WW2 started, he fled to Switzerland from the Nazis. He died tragically in Geneva in February 1945. Several tens of his paintings are in the common administration of the museums in Kralupy nad Vltavou and Velvary, where they are exhibited. His other works are scattered in private and public collections in the Czech Republic and abroad. Karsova Street is located in Kralupy - Lobeček.